WELCOME TO ARDENT!

SPRING : YEAR 11

OUT OF CHARACTER
IN CHARACTER
RANDOM EVENTS
WEATHER

01 • 10

| Some new

site improvements

have been made! Come see what all the excitement is about!

01 • 02 | It's now Spring of Year 11. Don't forget to age up your characters! :)

12 • 21 | Please note that Alpha Activity check is on hold for this week and the next, due to the holidays, and will be resuming for the week of January 2nd - 8th.

12 • 02 | Want some gems? Suggest some random site events!

10 • 06 | Have a Raid Scoreboard - you're welcome!

01 • 15 | DAUNTLESS

is holding

a vote

. Participation is required.

01 • 13 | DAUNTLESS is holding a moose hunt here. Attendance is highly encouraged.

01 • 13 | ABAVEN is holding a pack meeting here.

12 • 06 | LIRIM is holding a packwide hunt, mandatory for all ranks. Post here!

12 • 03 | CELESTIAL is holding an unusual fight training here! Be prepared to get messy!

11 • 28 | TALIS is holding a festival here! All Talis members are encouraged to attend!

11 • 24 | DAUNTLESS is having a mandatory meeting here.

11 • 19 | DRAGOSTE is having a mandatory pack meeting here!

11 • 13 | DAUNTLESS has claimed Mile-High Woods as a new territory.

11 • 07 | A new pack calling themselves DAUNTLESS has risen to claim Waterfall Peak.

10 • 23 | LIRIM is holding a pack hunt, mandatory for hunters, here.

10 • 23 | ABAVEN is holding a bison hunt here.

10 • 18 | The kingdom of FIORI has fallen. Will another rise to take it's place?

10 • 17 | Loner TORNACH is organizing a trade fair here. Invitations have gone out to all packs via falcon. Anyone is welcome!

10 • 03 | ABAVEN is having a mandatory meeting here.

Boreas:

Despite the previous winter being a relatively rough one, to the relief of wolves everywhere Spring has arrived in full force. The temperatures are unusually warm, and with the snow rapidly melting many lands, particularly in central Boreas, will seem unusually and uncomfortably muddy! Rain will be frequent all around, with thunderstorms growing increasingly common as spring turns to summer. Let's hope that so much rain will precede a fertile summer season!

Auster: The temperatures start to drop slightly as the driest time of the year fades away - nights may be uncomfortably cold sometimes compared to Auster's usually mild standards, though overall this season will be unremarkable. Lands near the ocean might experience more frequent storms, with tsunamis ravaging the continent's eastern coast far more frequently than usual - beware!
Name:
Aindréas Kane Adravendi
Nicknames:
Kane
Age:
1 Year
Birth season:
Spring
Gender:
Male
Sexuality:
Pack:
Loner
Rank:
Alignment:
Chaotic Neutral
Size:
Extra large
Height:
42"
Build:
Heavy
Parents:
From: Zuriel Adravendi
By: Elias Praetor
Mate:
Children:
Siblings:
Littermates:
Miach Adravendi
Daelos Adravendi
Extended Family:
SKILL SET
Skill:
Beginner Fighter (0)
Skill:
Beginner Intellectual (0)
Specialization:
APPEARANCE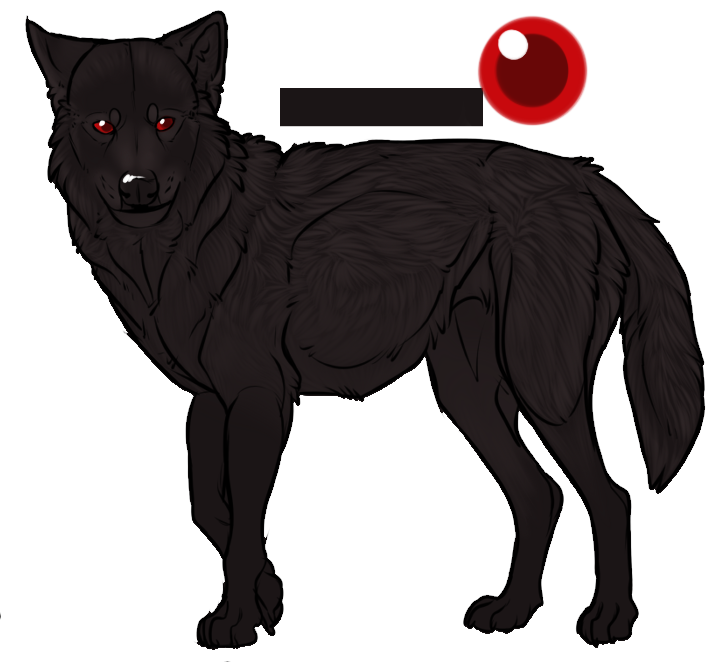 During his development process, Kane will go through several changes. In his early months, he is very inactive and borderline lethargic as he struggles to digest the sheer amount of milk he has managed to fill himself on due to his luck of being born in a smaller litter. Once he is introduced to meat, his activity sparks considerably and it becomes apparent very early that he is going to be a taller wolf, likely just as tall as his father. Starting with a big growth spurt at 4 months, his height dramatically increases and his weight is traded for skeletal growth. This trend leaves him looking rather skinny while he is under eight months and it isn't until he reaches almost a year that his muscle mass begins to grow. By a year he already has reached a height of 37" to surpass his mother, and though on the skinny side he spends the next year building muscle mass that seems to surpass even that of his father.

He takes after his grandfather in the Preator bloodline, not only in color but in stature as he grows into a sturdy wolf. His chest is wide, just like his fathers, and though his limbs might appear dwarfed in comparison to the rest of his body, it is simply due to the amount of muscle grown upon his chest, neck and back. His fur seems to be a bit denser, thickly grown in like the strands of a raven's feather - making it impossible to see the scars hidden by his coat unless they'd been lain with extreme severity.
PERSONALITY
Not much means more to him than his family, they are his drive and reason for living. Very early on, he develops an understanding of the very different circumstances each wolf can find themselves in, and what makes them behave the way that they are. While he has the ability to love, he himself seems to be emotionally stunted.. though it's not a bad thing. With his over protective nature for those within his pack, he is blessed with the ability to not let his emotions control him.. most of the time. Anger is a dangerous thing when it does awake within him, and though he will never allow himself to take the life of another wolf, it is hard to stop him once he has decided to become violent.

With a strong body and a good sense of control over the emotions that drive it, he grows with a sense of pride usually seen in his actions. It's rare to see him do anything dishonorable and the lengths that he will go to in order to keep the reputation of his pack and family respected do not seem to have an end. Not even when it threatens to defy his own moral compass.
SKILL POINT HISTORY
Fighting : 01.03.16
Intellect : 01.03.16
Kane's Signature


When you're taught to love everyone,
To love your enemies,
Then what value does that place on love?